Personalised PM2.5 face mask with replaceable filters

In stock now

Personalised PM2.5 face masks with replaceable filters


The printable outer layer allows us to print your favourite image, while the internal pocket allows for replaceable PM2.5 carbon filters to be inserted.

About the filters

The insertable filters are made of activated carbon and a protective non-woven, melt-blown filter cloth, featuring a five-layer filtration system that is specifically designed to keep away a range of airborne contaminants and are rated at PM2.5 certification. The mask itself is constructed from 100% polyester material.

✔️ Reusable

✔️ Washable

✔️ Replacement filters available

✔️ Adjustable earloops

✔️ Personalised design

Mask with 2x filters = $24.95

Replacement filters are also available in a 2 pack = $4.95


As low as $18.95

Personalised 3 layer reusable mask

In stock now

Personalised 3-layer reusable mask

Print your own image on this 3-layer face mask. The mask is constructed with 3 layers of materials (polyester-cotton-polyester), surrounded with a black frame. The middle layer of cotton offers a comfortable touch, while polyester offers perfect printing on the outer layer.


✔️ Reusable

✔️ Washable

✔️ 3 layers

✔️ Size: 20cm wide by 14cm high

✔️ Comfortable touch feel

✔️ Adjustable earloops

✔️ Personalised design

As low as $13.95
Personalised PM2.5 face mask with replaceable filters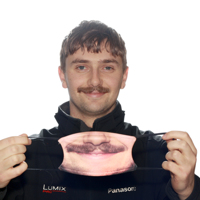 In stock now
Personalised PM2.5 face masks with replaceable filters

The printable outer layer allows us to print your favourite image, while the internal pocket allows for replaceable PM2.5 carbon filters to be inserted.
About the filters
The insertable filters are made of activated carbon and a protective non-woven, melt-blown filter cloth, featuring a five-layer filtration system that is specifically designed to keep away a range of airborne contaminants and are rated at PM2.5 certification. The mask itself is constructed from 100% polyester material.
✔️ Reusable
✔️ Washable
✔️ Replacement filters available
✔️ Adjustable earloops
✔️ Personalised design
Mask with 2x filters = $24.95
Replacement filters are also available in a 2 pack = $4.95

As low as $18.95
Personalised 3 layer reusable mask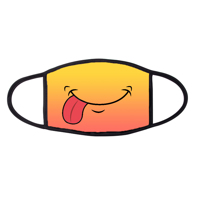 In stock now
Personalised 3-layer reusable mask
Print your own image on this 3-layer face mask. The mask is constructed with 3 layers of materials (polyester-cotton-polyester), surrounded with a black frame. The middle layer of cotton offers a comfortable touch, while polyester offers perfect printing on the outer layer.

✔️ Reusable
✔️ Washable
✔️ 3 layers
✔️ Size: 20cm wide by 14cm high
✔️ Comfortable touch feel
✔️ Adjustable earloops
✔️ Personalised design
As low as $13.95
| | | | | |
| --- | --- | --- | --- | --- |
| © 2021 Croydon Croydon Camera House. All Rights Reserved. | | | | |